Welcome!
At Burns Dental Care, we are always open to taking on new patients, and we would be proud to provide you and your family with our wide array of dental services. Our experienced staff is here to serve you with the very best possible dental care.
We believe that our proactive approach to dentistry, our top-notch team, and our pleasant atmosphere in the office are all the best around. We hope to see you in our office soon, and we look forward to serving you!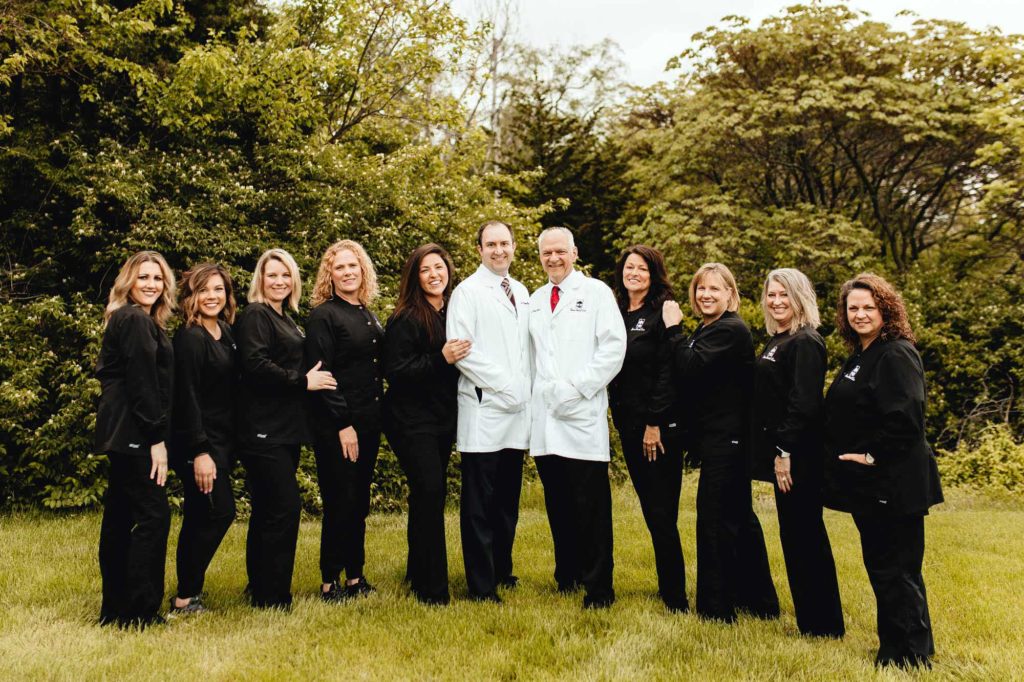 Address
8600 NW 64th Street, Suite 201
Parkville, MO 64152

Hours
Mon-Weds 8a.m. to 5p.m.
Thurs 7a.m. to 4p.m.
Fri 8a.m. to 12p.m.
A Three Generation
Dental Practice
Burns Dental Care, a three-generation practice, has been treating patients in Parkville for over 50 years. Little did Robert C. Burns think when he opened his dental office in 1965 that he was starting a three-generation practice. Son David joined the practice in 1986 and 30 years later Dr. David's son Taylor came on board to serve our patients.
Learn More